48 Rare & Unseen Images Of Visionary Leader Nara Chandrababu Naidu As He Turns 73 Today
Telugu States lo most successful and self established politicians names cheppamante first NTR, CBN and aa taruvatha YSR names osthayi. Movies nundi Telugu vaari self respect ni kapadadam kosam Sr NTR garu Telugu Desam Party petti contest chesi first regional party tho government ni form chesaru. NTR taruvatha TDP ki face evaru? Ane question lo nundi puttadu oka leader ayane CBN.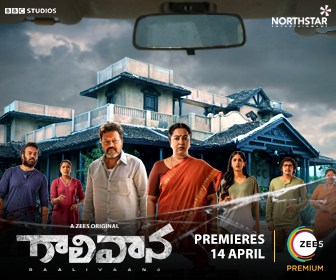 Student Leader To MLA
Aithe Chandrababu Naidu ane leader TDP lo kadu…antha mundhe puttadu. Sri Venkateswara University lo Master's chestunna time lo CBN Student Union Leader ga political career start chesasu. 1975 lo Indian Youth Congress lo join aina CBN Pulicherla Youth leader ga active politics lo enter aiyyaru. 1978 lo Chandragiri Constituency nundi first time MLA seat ki contest chesi win aiyyaru. 28 years of age lo MLA ga gelichi youngest MLA ga appatlo record set chesukunnaru CBN.
Served As Cinematography Minister, Became Close To NTR and Joined TDP in 1982:
NTR party announce cheyaka mundhe CBN Was cinematography minister and he came in contact with N. T. Rama Rao and married his 2nd daughter Bhuvaneswari In 1980. Later, NTR established TDP in 1982 and CBN initially did not join the party and lost the election in 1983 from Chandragiri.
Elections lo odipayaka TDP lo join aina CBN ki NTR KArshaka Parishad President post iccharu. Aa taruvatha TDP ki General Secretary ni kuda Chesaru NTR…General Secretary ga untu CBN TDP Floor leaders, cadre ni build chesaru.
CBN Era In TDP All Started From 1995:
NTR politics nundi quit avvadam tho TDP ki face aiyyaru CBN and he became Chief Minister Of Andhra Pradesh in 1995. Also he was elected as Chief Minister for the second time in 1999. In his 2 terms as Chief Minister he developed the united Andhra Pradesh in all aspects from administrations, roads, IT Industry in Hyderabad, Welfare schemes and all.
As CBN is celebrating his 72nd birthday today….let's take a look into his successful political journey through this rare and unseen gallery.
1.
2.
3.
4.
5.
6.
7.
8.
9.
10.
11.
12.
13.
14.
15.
16.
17.
18.
19.
20.
21.
22.
23.
24.
25.
26.
27.
28.
29.
30.
31.
32.
33.
34.
35.
36.
37.
38.
39.
40.
41.
42.
43.
44.

45.
46.
47.
48.