KCPD – ee madhya manam baga vintunna word. Kut** Chimpi Para Den**** is literally what KCPD means. Ekkado social media lo oka kid cheppina ee KCPD word ni KGF Chapter movie lo elevations chusi aa elevations unnayo cheppadaniki use chestunnaru.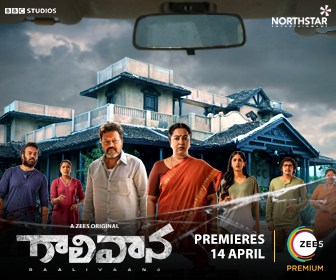 Not just KGF Chapter 2 elevations,,,recent times lo some mass scenes ki ilanti response eh occhindi. Ila recent times lo onscreen meedha occhina some mass scenes lo some KCPD moments once chusthe…
1. Akhanda, Entry Of Aghora Balayya Before Interval
Appati varaku unna vibe antha okka sariga maripotundi. Screen paina balayya babu as Aghora ga villains tho thandavam ki title card pade pre-interval bang untadi KCPD Anthe.
2. Akhanda, Balayya Transforms Into Lord Shiva Avatar
Ika recent times lo ilanti scene eh chudaledu…villains tho fight chese Balayya okkasariga Lord Shiva laaga VFX shot padtundi…KCPD reference from Boya mowa.
3. Pushpa – Allu Arjun & Fahad Faasil Climax Scene Convo
Fahadh Entry isthadu…already oka neagitve vibe start avtundi. And Allu Arjun And Shekawat la madhya PS lo oka convo…okkati taggindi…okkati taggindi…ANi Pushpa ni takkuva chese scene Pushpa lo oka Ego ni raise chestundi kani emi hcyelani situation lo silent aipothadu.
Cut chesthe Fahadh Faasil tho manchi sitting scene lo kurchobetti battalu vippindi Idi sir naa brand ani Pushpa cheppe scene movie mottham lo KCPD moment and tans lone first part end avtundi. And last lo aa end credits song untadi next level anthe.
4. RRR – Charan & Tarak Meeting Scene
Ramaraju & Bheem ela kalustharu anna curiosity ni next level lo build chesaru Jakkanna. Oka kid ni save cheyadaniki iddaru anukokunda kalavadam, epic action scene lo save chese concept aithe KCPD anthe.
5. Jr NTR & Animals Entry Interval Scene
Full weapons and tight security madhya unde Malli ni tisukoni raadaniki Bheema daggara unna plan enti? Anedi audience lo oka question mark and question mark ki answer Bheem entry with Animals truck crazy assala. Okka nimisham gunde aagipotundi when Bheem jumps with Animals. KCPD Shot Andi Rajamouli Garu.
6. Ram Charan As Alluri In Climax Intro Scene
Bristihsers attack chestunte Ram voice over…ostundi cut chesthe silhouette frame lo Alluri Getup lo mana Ram Charan visual. Ramam, Raghavam antu start ayye BGM aa fight sequence, Charan screen presence top noth and KCPD sequence anthe.
7. Rocky Attacks Adheera With Machines
Rocky KGF ni odili vellipovadam enti? Velthe return ela vasthadu? Vacchina Adheera ni malli ela face chesthadu? Ane thought ni supsense lo petti Neel mowa build chesins curiosity and reveal chese twist ki amma baboi theatre lo KCPD ani arupule.
8. Rocky Bhai Peddamma Kadu Peddaiah Police Station Scene
Rocky daggara India appu katte antha gold untadi kani just oka 4oo grams ogld biscuit police lu tiskoni pothe daaniki Rocky ela react aiyyadu ane thought and aa thought ni Peddamma ane daanitho match chesi last lo aa Chai serve chese kid tho Peddamma kadu Peddaya ani cheppaka mana Rocky slo-mo lo occhi Cigarette ni light chese sequence KCPD square.