IPL 2022 lo 2 new Franchise add tournament el auntadho anna doubts ki oka clarity occhesindi. Elanti expectations leni Gujarat Titans and Lucknow teams Mumbai & CSk lanti favourites ni defend chesi tabletop places lo unnaru. Ee 2 teams matrame kadu kondaru Individual players aithe assala next level surprise.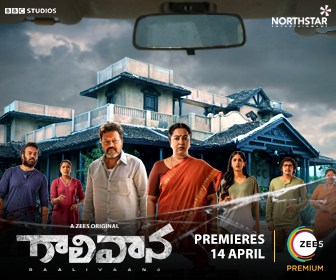 Assala aadaru anukunna Shivam Dube, Umesh Yadav lanti players winning matches for their side. Ila villu matram kadu IPL 2022 lo the best isthu comeback ivvadame kakunda…em adutunnaru assala anipinchukuntunna players evaro once chuseddam.
1. Dinesh Karthik
Adina anni matches lo quick runs and chala takkuva balls lo the best scores chesadu DK. International cricket ki retirement icchaka…DK pani aipoindi ankunnaru antha kani DK matram recchipotunnadu.
Matches 5:
Runs: 131 Runs
Best: 44 (23 Balls) Vs Rajasthan Royals
2. Shivam Dube
RCB team lo all rounder position lo unna time lo Shivam Dube flop player. Cut chesthe CSK team loki occhaka 1 down batsman ga irakodtunnadu.
Matches: 5
Runs: 207
Best: 95 (46 Balls) Vs RCB
3. Umesh Yadav
Ika Umesh Yadav ante Lord Umesh ane tag undi after his poor bowling performances in the previous seasons. Cut chesthe ee season lo the best bowling performance tho duskeltunnadu.
Matches: 5
Wickets: 10
Best: 4/23
4. Odean Smith
West Indies Players lo Pollard, Pooran lanti vallu flop avutunte Odean Smith ane caribbean player maatram Kings Xi Punjab side aduthu matches gelustunnadu.
Matches: 5
Runs: 38
Wickets: 6
Best: 4/30
5. Hardik Pandya
Mumbai Indians ki last 2 seasons lo Hardik assala ekkuva contribute cheyaledu. Mumbai HArdik ni retain chesukoledu kani Gujarat Hardik ni toskoni team ki captain ga announce chesindi. Cut chesthe Hardik Pandya captaincy lo Gujarat Titans line ga 4 matches win ayyi leading lo undi and Hardik best batting & bowling tho team ni front undi nadipistunnadu.
Matches: 5
Runs: 228 – Best 87*
Wickets: 1/18
6. Robin Uthappa
Aged cricketer athanu em aduthadu ani anukunna vallaku Robin Uthappa age is just number ani prove chestunnadu with his batting performance.
Matches: 4
Runs: 194
Best: 88
7. Kuldeep Yadav
Ika last seasons lo Kuldeep Yadav performance undindi. KKR nundi Delhi Capitals shift aina Kuldeep ee year lo DC ki 4 matches aadi 10+ wickets tisadu.
Matches: 4
Wickets: 10
Best: 4/35
8. Jos Butler
Ika RR ki opening batsmen and Wicket keeper role play chestunna Jos Butler ee season lo the best batting adutunnadu.
Matches: 5
Runs: 272
Best: 100