Fire + Water = Rocky Bhai.
Yash is one of the greatest mass heroes that has ever graced the Indian Screen. He is an atomic bomb in a long shot, and a volcano in a close up. This man has mass written all over his body. All the best Rocky Bhai for many more mental mass films. BRING IT ON!!!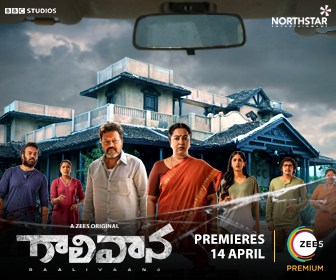 Everything you need to know about our Rocky Bhai, Yash
1. Yash is not the real name of the actor. His real name is Naveen Kumar Gowda.
2. He was born in Boovanahalli, a village in Hassan district of Karnataka. His father, Arun Kumar J. is a bus driver in Karnataka State Road Transport Corporation. And his mother, Pushpa, is a homemaker.He has a younger sister, Nandini.
3. His childhood days were spent in Mysore, where he did his pre university course (PUC) in Mahajana Education Society (MES), and after finishing his studies, he joined the Benaka drama troupe which was formed by dramatist B. V. Karanth.
4. Yash started his acting career with the tv serial Nanda Gokula directed by Ashok Kashyap, which aired on ETV Kannada. He went on to appear in several other teleserials such as Malebillu "muktha" and Preeti Illada Mele.
5. He acted in Moggina Manasu directed by Shashank in 2008, where he appeared in a supporting role alongside his Nanda Gokula co-star Radhika Pandit. Yash and Radhika have worked together in 4 films.
6. Yash and Radhika Pandit, married on 9 December 2016. They have a daughter and son.
7. Yash delivered commercial hits with films like Googly and Mr. and Mrs. Ramachari. They both went on to become one of the highest grossing Kannada cinema.
8. In 2017 Yash founded an organization and named it as YashoMarga Foundation. The foundation took up the water crisis issue in Koppal district of Karnataka by reportedly investing ₹4 crores towards the desalination of the lakes and providing pure drinking water to the drought affected areas.
9. In 2018, K.G.F: Chapter 1 released and the rest is history. K.G.F became the highest Grossing film in Kannada industry, collecting over ₹250 crore.
10. With K.G.F: Chapter 2, Rocky Bhai is rocking the screens again. With K.G.F, Yash has become one of the greatest mass heroes that has ever graced the Indian screen.