Sunny Leone is not only driving the nation's youth crazy with her seducing looks and body. She recently made the officials of Hyderabad municipal corporation too go haywire on Monday with one of her nude image. It continued to appear on their website's main page and several link pages despite their technical team's valiant attempts to take it down.
The seducing photo first appeared on the Greater Hyderabad Municipal Cooperation's (GHMC) offsite real time monitoring system (ORST), which tracks the movement of garbage trucks in the city.
But once the technical team managed to remove it from the main page and the ORST, it began to appear on other link pages as well.
It took almost the whole day for the technical team which manages the website to work on eradicating this issue. A GHMC official told Mirror that the site is maintained by the Centre for Good Governance (CGG) and hence the onus lies with it. However, the CGG was unable to confirm till evening whether the site had been hacked or had been tampered with by some one within the corporation. No police complaint had been lodged till evening.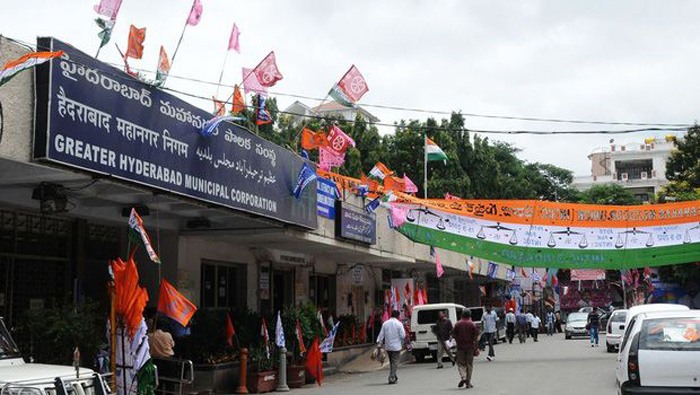 The Saifabad police, under whose jurisdiction the GHMC head office falls, said they haven't taken any action as there had been no complaint either from the GHMC or an individual.
Urban development minister KT Rama Rao's office has spoken to civic officials regarding the issue.
Source : Indiatimes