Kondaru puttadame golden spoon tho pudtharu…vallaki life lo peddaga struggles lantivi em undavu…ala kaaliga kurcholeru edo oka goal pettukuni pani chestuntaru. Father baaga settle ayyi financial ga strong unte kids ki adi double cheyadam, valla fathers establish chesukunna name, fame pokunda chusukovadame pedda task.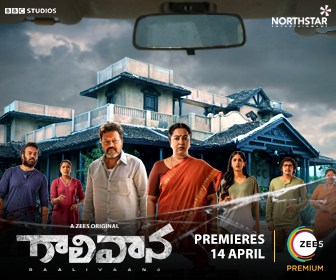 Aithe Golden spoon tho puttina puttaka poina self identity, self goals, independent ga oka dream ni chase chese motive unde vallu takkuva untaru. Fathers already establish chesina daani evaraina munduku tisekelladam pedda task kadu kani vari route lo kakunda separate ga oka gola pettukuni dantlo name earn cheyadam anedi chala kastam…adi ordinary people ki aina celebrity kids ki aina.
Ippudu idi antha enduku cheptunnam ante….recent ga news lo Actor Madhavan Son edo saadinchadu ane news vini, chuse untaru. Yes, Vedant Madhavan the 16 YO star kid son is made headlines after winning Gold and Silver Medals in Danish Open.
Oka star hero koduku star hero avvali But Madhavan planned differently for his son. Vedant
Cheli, Sakhi movies tho Madhavan AKA Maddy Tamil tho patu Telugu, Hindi audience lo oka dream boy aipoyadu appatlo. Ippatiki Madhavan ki ade image undi…athanu ante padi chacche following undi. Ilanti star ki oka koduku unnadu ante definite ga athanu kuda oka star avvali, avuthadu ane opinion untadi.
Kani Madhavan…tana dreams kosam intlo vallani oppinchi nacchani cinema field ki prove chesukunnadu. And Star ga athaniki antu oka individual image undi…and inka like other star kids tana koduki ki actor ga train chesi, edo oka offer ippinchagaladu if he wants. Kani tana koduku kuda taane laage individual goals undali ani korukunnadu. Be it acting or any other field, edi unna adi encourage cheyalani decide aiyyadu.
Madhavan & His Wife Pure Parent Goals:
Madhavan…tana son Vedant ki chinappati nundi edi istamo ade chesadu. Eh school lo chadavali ane daggara nundi, athani interests, games, hobbies ki elanti restricts petoddu ani decide aiyyadu. Madhavan decision ki wife Sarite kuda ok cheppindi. Cut chesthe oka age occhaka Vedant Swimming lo chala interest perigindi and on fine day athanu naku swimmer avvali undi ani cheppadu. Both Madhavan & his wife said ok and we will support you.
At Age of 12, Vedant Won His First Ever Swimming Medal In 2018 In Thailand:
They supported him from School tournaments and made him train with professional swimmers. Just 12 years of age lo Swimming lo basics anni nerchukuni…professional swimming sports ki entry icchadu Vedant. Inter-state competitions lo medals win aina Vedant 12 years age lo Thailand lo jarigina Swimming competitions ki entry occhindi..
2018 lo jarigina Thailand Age Group Swimming Championship 2018 competitions lo Vedant won his first ever International Medal in swimming. Ee medal tho Madhavan ki Vedant is going to make wonders in Swimming ani oka clarity occhindi.
Cut chesthe Vedant won Silver & Gold Medals In The Danish Open Swimming 2022:
Ika ippudu 16 Years of age lo Vedant Danish Open Swimming Lo Participate chesi, Silver and Gold Medals win aiyyadu. Madhavan shared this news on his twitter saying that 'Overwhelmed And Humbled.
https://www.instagram.com/p/CcdnWZMjvxu/?utm_source=ig_embed&ig_rid=81da4ee5-1d69-4394-8df3-aa1e27b6a3e9
Vedant Goals Is To Win Medal For India In 2022 Olympics – Madhavan:
Madhavan chala incidents lo Vedant swimming lo wonders chesthadu ani chepthu occhadu. And recently he also said that Vedant is preparing for the Olympics in 2022. Aa Olympics time ki Vedant ni inka baaga support chesthanu…and i wish he could win gold for India in 2022 Olympics ani cheppadu.
Breaking Stereotypes & Chasing His Own Dreams:
Vedant Just Edo Competition o Gold avvadam news kadu…being a star kid tana father path kakunda tana own identity kosam kastapadtunnadu. Individuality, Independent Goals, Independent Ga undataniki chala dedication kavali and avi chase cheyadaniki chala courage kavali. And Vedant is true example of having self goals is important for any individuals.