Sequels…Sequels…Sequels…ivi ipudu Indian Cinema lo hot topic. Okappudu ekkuva Bollywood Culture lo vinipinche ee sequel culture ni mellaga mana South vallu adopt chesukunnaru. Eppudu aithe Bahubali 1 taruvatha Bahubali 2 occhi PAN-India hti aindho akkadi nundi South lo Sequels hawa nadustundi. Drishyam, KGF 2 sensational hits aithe Pushpa 2, F3 lanti sequels ready avtunnayi.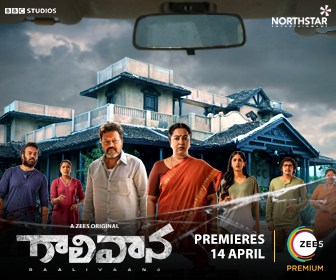 Aithe sequels anevi chala times hit aina incidents kante…flop aina incidents eh akkuva. Enduku ante oka part hit aithe daaniki sequel announce chesina daggara nundi hype untundi and adi match cheyagalgithe Sequel kuda hit quote lo padutundi.
Ila first part hit and sequel tho hit kottina Indian Cinema Sequels lo konni ippudu chuseddam.
1. Dhoom 2 (Hindi)
Dhoom hit aina chala gap taruvatha…Hrithik Roshan and Aishwarya Rai lanti huge stars ni petti Dhoom 2 announce chesaru…and first part laage chase, action sequences, huge production values tho occhina ee racy sequel Box office daggara hit aindi.
2. Golmaal 2 (Hindi)
Golmaal movie hilarious blockbuster aindi cut chesthe ee movie ki Sequel chesthe adi kuda superhit aindi.
3. Krrish (Sequel To Koi Milgaya) (Hindi)
Ika Koi Mil Gaya movie lo Jaadu aliens concept tho hit kottina Hrithik…ee movie ki sequel lo oka Indian Superhero verse tho Krrish tisaru and India's first superhero ni bane receive chesukunnaru.
4. Laage Raaho Munna Bhai (Hindi)
Munna Bhai MBBS movie ki sequel…first part antha comedy, action and entertainment tho hit kottindi. Raj Kumar Hirani sequel lo oka serious topic Gandhi thing ni add chesi 'Non-Violence' ane topic ni tisukoni chala convincing ga ee sequel ni deal chesaru.
5. Bahubali 2 (PAN-India)
Ika Cheppedi emundi… Why Katappa Killed Bahubali? Ane question ki answer eh…Bahubali 2. Ee Sequel create chesina PAN-India impact inka historic.
6. Aashiqui 2 (Hindi)
Ika cult love story Aashiqui movie ki almost decades taruvatha Sequel occhindi. Cult antha impact create cheyaledu at the same time flop kuda kakunda the best love story ni iccharu Aashiqui 2 tho makers.
7. Singham 2 (Tamil)
Hari & Suriya combination lo occhina Singham first part pedda hit. And ee cop universe ni continue chesthu Singham 2 tisthe adi kuda Tamil, Kannada & Malayalam lo pedda hit but Telugu lo flop. Singham 3 aithe Assam.
8. 2.0 (PAN-India)
Enthiran (Robot) ki standalone sequel ga occhina ee 2.0 movie ki huge openings occhayi. Story konchem weak ga unna visuals, making ki audience fidaa and decent collections ochaayi ee sequel ki.
9. Tanu Weds Manu Returns (Hindi)
Aanand L Rai direct chesina ee romantic comedy drama Bollywood lo pedda hit aidni. Kangana ki commercial break ani chepocchu ee movie and deeniki sequel ga occhina Tanu Weds Manu Returns inka pedda hit aindi.
10. Sarkar Raj & Sarkar 3
RGV tisina gems lo Sarkar okati….Amitabh Bachchan lo unna other shade ni ee movie lochudocchu. And deeniki continuation ga occhina Sarkar Raj & Sarkar 3 movie 2 critically well acclaimed and commercially hit.
11. Raktha Charitra 2 (Telugu)
Paritala Ravi & Maddela Cheruvu Suri madya jarigina real life incidents meedha movie chestunna ani RGV announce cheyadame pedda sensation and ee movie first part and sequels rendu antha kante sensational hits.
12. Gangs Of Wasseypur 2
Indian CInema lo Gangs Of Wasseypur oka madness create chesindi. Assala aa violence, songs, characters antha oka trend set chesindi. And sequel kuda first part kante interesting ga untundi.
13. Vishwaroopam 2 (Tamil)
Kamal Haasan story raasi, direct chesi act chesina Viswaroopam movie one of the best movies in Indian Cinema in terms of content, technical aspects and making. Viswaroopam movie ki manci critical applauds occhayi and Sequel intha kiot kakapoina oka genuine attempt.
14. Drishyam 2 (Malayalam)
Ika Drishyam movie anedi Malayalm industry lo oka gem ani chepocchu. Malayalam eh kadu remake chesina anni languages lo idi hit aindi. And Sequel ga occhina Drishyam 2 kuda pedda hit.
15. KGF 2 (PAN-India)
Ippativaraku occhina sequels oka lekka ee sequel oka lekka…assala aa Rocky Bhai and KGF World loki janalu chala involve aipoyaru kabatte result ila undi. Of Course KGF 1 ki minchina high voltage action scenes, elevations, dialogues undadam valle ee KGF 2 monstrous hit aindi.