General ga hero-director combination 2,3 movies hit aithe aa…ika valladhi crazy combination ani aipotham. Idi hero-heroine, hero-producer ane combinations tho kuda relate chesukovocchu. Kani ila crazy combinations only villa varake parmithama ante kadu…!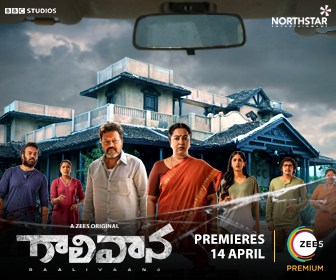 Oka movie ki music chala avasaram…mari director ki music director ki entha sync aithe antha manchi output bayataki vastundi. Only songs icchama…BGM iccham ani kakunda kondaru music directors mana directors tho RAPo kudirithe elanti wonders create chestaro chala kondaru directors-music directors combination prove chesindi.
Ila kondaru director-music directors repeated ga work chesi crazy albums, eppatiki marchipoleni some haunting melodies, mass songs, romantic numbers and soulful BGM tho konni movies ni manaki gift ga icharu.
Mari ila oka director-music director madhya vacchina movies, villa combination enduku best anedi once chuseddam.
1. Sukumar – Devi Sri Prasad
Arya…movie tho TFI ki oka trend setting love ichadu director Sukumar. Mari ee movie ki mana Rockstar Devi Sri Prasad icchina songs aithe cheppe avasaram ledu. Aa tauvatha ee iddari combination lo vacchina Arya2, Jagadam, Nannaku Prematho, Rangastalam anni albums musical hits eh.
2. Puri Jagganadh – Chakri
Okappudu Puri-Chakri iddari combination lo vacchina song oka oopu oopesayi. Itlu Shravani Subramanyam tho start chesthe Idiot, Sivamani, Amma Nanna O Tamil Ammayi, Neninthe…anni movies lo songs oka tsunami.
Thank You Chakri garu !
3. S.S Rajamouli – M.M. Keeravani
First movie nundi ippati varaku anni annaya Keeravani thone cheyinchukunnadu mana Jakkanna. Ee iidari combination lo prathi album and movie lo BGM ki peru pette pani ledu. Oka Simhadri, Oka Magadheera, Oka Eega, Oka Baahubali…anni crazy albums.
4. Koratala – Devi Sri Prasad
Koratala Siva chesindi nalugu cinemale…nalugu cinemalaku music DSP eh. Recent times lo Sukumar taruvatha DSP nundi best rabattina director Siva gare. Mirchi, Srimanthudu, Janatha Garage and Bharat Ane Nenu…every album is good !
5. Srikanth Addala – Mickey J Meyer
Kotha Bangaru Lokam, Mukunda, SVSc, and Brahmotsavam ila mana Addala garu direct chesina 4 movies ki Mickey eh music ichadu. Anni movies lo songs chala melodious and beautiful compositions ani chepocchu.
6. Teja – R.P. Patnaik
Villa combination lo movies and movies lo songs oka oopu…oopesayi. Chitram, Family Circus, Nuvvu Nenu, Jayam, Nijam lanti movies lo songs piccha…picchaga hit aiyyayi mari appatlo.
7. Jayanth C. Paranjee – Mani Sharma
Preminchukundam Raa, Bavagaru Bagunnara?, Premante Idera, Ravoyi Chandamama, Takkari Donga nundi ee iddari combination lo last vacchina Teenmar varaku anni albums super hit eh.
8. Vikram K Kumar – Anup Rubens
Oka Ishq, Oka Manam, Oka Hello….Vikram K Kumar direction lo vacchina ee 3 movies ki music pedda asset ani chepocchu. Back to Back ee iddari combination lo vacchina ee movies lo anni songs beautiful compositions.
9. Sekhar Kammula – Mickey J Meyer
Happy Days movie and album tho start aina ee iddari combination aa taruvatha Leader, Life is Beautiful tho 3 movies chesaru. 3 Movies lo songs anni melodious hits eh and magical combination.
10. Mani Ratnam – A.R Rehman
Ilayaraja taruvatha Mani gari asthana music director ga marina Rehman first film Roja thone national Award kottadu. Ala akkada start aian villa journey Bombay, Yuva, Saakhi, Guru, Ok bangaram, Nawaab ila contue avuthu mana andariki konni haunting songs iccharu.
11. Gautham Menon – Harris Jayaraj
Ika ee iddari magical combination lo vacchina…Cheli (RHTDM) movie album will remain as classic forever. Gharshana (Kaakha Kaakha), Raghavan, Surya S/o Krishnan albums kuda classic compositions. Ippudu Vikram Dhruva Nachatram tho malli ee combination repeat avutundi.
12. Gautham Menon – A.R Rehman
Harris tho differences vachaka …gautham menon and Rehman combination lo vacchina Ye Maya Chesave entha hit oo andariki telisindhe. Saahasam Swasaga Sagipo and Hindi lo Ek Deewana Tha kuda musical hits eh.
13. Selva Raghavan – Yuvan Shankar Raja
Deadly director-music director combination idi. 7/G, AMAV, Yuganiki Okkadu, recent ga vacchina NGK movies lo songs and BGM untadi assala next level anthe.
14. Shankar – A.R. Rehman
Jeans, Premikudu, Gentlemen movie albums gurthunnaya? Marchipoye albums ah antara ? Ee iddaru movies lo songs minimum untayi…Boys, Oke Okkadu, Bharateeyudu, Sivaji, Robo movies lo songs loopmode numbers.
15. A.R Murgadoss – HarriS Jayaraj
Well Suriya act chesina Ghajini movie lo songs ki separate fan base undi. Ee iddari combination lo vachina 7th Sense, Thuppaki, Spyder movie lo songs anni hit eh.
Evergreen Director- Music Director Combinations
16. Vamsy – Ilayaraja
Ika ee legendary combination movies lo songs anni evergreen songs ani chepocchu. Manchu Pallaki, Sitaara, Anveshana lanti movies lo songs evergreen. Sitara lo Jilibili Palukulu, Anveshana lo Keeravani, Edalo Laya, Ladies Tailor lo Gopilola Nee Paala songs classic numbers.
17. K. Raghavender Rao – M.M. Keeravani
Oka Allari Priyudu, Oka Pelli Sandadi, Oka Bombay Priyudu, Oka Annamayya, ee iddari combination ante music lovers ki pandage. Late 90's lo ee iddari combination lo vacchina movies lo songs raccha..raccha chesayi.
18. K. Vijaya Bhaskar – Koti
Vijaya Bhaskar and Koti combination lo vacchina Nuvvu Naku Nacchav, Nuvve Kavali, Malliswari movies lanti movies musical hits aiyyayi.
19. Mani Ratnam – Ilayaraja
Ee combination lo vaccina songs gurinchi cheppe anubavam gani arahatha gani maku ledu. Oka mayakudu, Oka Dhalapathi, Oka Anjali..Oka Geethanjali movies lo songs all time musical hits.
20. K. Balachander – M.S. Viswanathan
Maro Charitra…Akali Rajyam…Idi Katha Kadu…ila ee iidari combination lo vacchina old movies lo songs ippatiki…eppatiki…classics anadam lo elanti sandeham ledu.