You know what brings people together, "Its FOOD."
Food is the greatest thing in the world, no one should go without it. And in a country like India, we have many cultures and traditions, along with that we have a wide variety of traditional dishes that represent each state.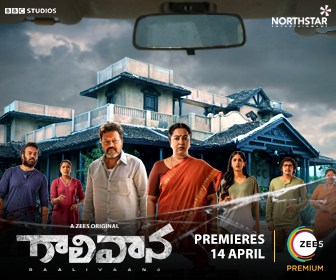 Each state has its special dishes that are unique to them. Today, we present you 28 traditional dishes from the 28 states that represents these states across India & the World when it comes to food.
1. Punjab
Punjab's traditional dish – Makki di Roti and Sarson da Saag
2. Kerala
Kerala's traditional dish – Unniyappam
3. Meghalaya
Meghalaya's traditional dish – Jadoh
4. Andhra Pradesh
Andhra Pradesh's traditional dish – Pulihora
5. Arunachal Pradesh
Arunachal Pradesh's traditional dish – Kholam
6. Uttar Pradesh
Uttar Pradesh's traditional dish – Baigan ki Longe
7. Gujarat
Gujarat's traditional dish – Bajri na Rotlo
8. Assam
Assam's traditional dish – Masoor Tenga
9. Uttarakhand
Uttarakhand's traditional dish – Ripe Lemon Chaat with Bhang Chutney
10. Maharashtra
Maharashtra's traditional dish – Puran Poli
11. Jharkhand
Jharkhand's traditional dish – Dhuska
12. Haryana
Haryana's traditional dish – Kadi Pakoda
13. Goa
Goa's traditional dish – Goan Fish Curry
14. West Bengal
West Bengal's traditional dish – Bhapa Lish
15. Telangana
Telangana's traditional dish – Hyderabadi Biryani
16. Sikkim
Sikkim's traditional dish – Momos
17. Tripura
Tripura's traditional dish – Muya Awandru
18. Tamil Nadu
Tamil Nadu's traditional dish – Paruppu Urundai Kulambu
19. Manipur
Manipur's traditional dish – Ngari
20. Nagaland
Nagaland's traditional dish – Pork with dry bamboo shoots
21. Rajasthan
Rajasthan's traditional dish – Ker Sangri
22. Mizoram
Mizoram's traditional dish – Sana Thongpa
23. Bihar
Bihar's traditional dish – Sattu paratha
24. Karnataka
Karnataka's traditional dish – Ragi Mudde
25. Madhya Pradesh
Madhya Pradesh's traditional dish – Mawa Bati
26. Odisha
Odisha's traditional dish – Rasgulla
27. Himachal Pradesh
Himachal Pradesh's traditional dish – Siddu
28. Chhattisgarh
Chhattisgarh's traditional dish – Besan ka Cheela