Sentiment and Mass ane 2 separate emotions ni blend chesi movie ga tiyadam anedi eh director ki aina pedda challenge eh. Kani recent ga PAN-India Sensational blockbuster aina KGF movie lo Prashant Neel ee Mass & mother sentiment elements ni perfect balance chesaru. KGF Franchise anedi complete mass masala movie kani movie nadipinche soul matram Rocky mother character and iddari madhya unna emotion eh.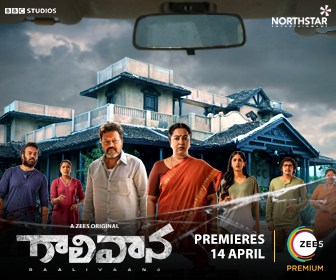 Atu elevation & emotion ee renditi tho Prashanthe Neel mowa football adukunnadu. Ila mothes sentiment & mass elements ni blend chesi hit kottadam kastame. Aithe idi KGF vishayam lone kadu inthaka mundu occhina konni south movies tho workout aindi.
Mari aa south movies ento once chusthe…
1. Yamaleela
Hero valla amma chanipokunda Aa ammani kapadukodaniki hero Yamudu daggara unde Bhavishyavani book ni dachestuntadu. Amma kosam hero entha dooram velthadu? Ammani chanipokunda aaputhada Yama Dharma raju ni aaputhuda anedi chala interesting ga untadi.
2. Amma Nanna O Tamil Ammayi
Ika Boxing backdrop lo Puri tisina ee movie lo lo Raviteja tana mother Jayasudha kosam boxer avvali anukuntadu. Kani boxer avvali ante tana mother ki divorce icchina father tho kalisi travel cheyalsi ostundi…ila mother sentiment and boxing and also father sentiment kuda untundi ee movie lo.
Neeve Neeve Song Is Lub !
3. Jogi (Prabhas Yogi Original Version)
Kannada lo Shiva Rajakumar act chesina Jogi movie mother sentiment and mass elements tho untundi. City ki occhi Rowdy la maare fights chesthu unde hero ade fights lo amma chanipotundi…idu simple ga ee movie. Kannada lo superhit ainda ee movie ni Telugu lo Prabhas tho Yogi ga chesthe flop aindi.
4. Chatrapathi
Ottesi oka maata Ottu eyakunda oka cheppanu amma…idi Chatrapathi cinema soul. Amma ni enthagano istapade hero ammaki duram avthadu…malli aa ammani kalisada leda kalsithe elanti situations elanti situations lo kalavalsi ostundi anedi chala emotional
5. Bichagadu (Pichaikkaran)
Oka amma kosam oka billionaire aina hero bicchagadu avuthadu. Assala ee concept lo emotion ki connect aipoyaru janalu cut chesthe pedda blockbuster In Tamil & Telugu.
6. Raghuvaran B Tech (Velaiilla Pattadhari)
Oka youthful story kani oka prathi intlo amma ane emotion untadi. Aa emotional entha strong anedi chala emotional way lo chupincharu indulo. Amma Amma Song is LUB.
7. Baahubali 1 & 2
Bahubali 1 & 2 antha pedda hit avvadaniki 2 plot reasons okkati revenge ane factor and inkokati mother sentiment. Sivagami & Amarendra Bahubali madhya mother sentiment and Devasena & Mahendra Bahubali madhya mother-son binding mahir plus and soul for the movie.
8. KGF 1 & 2
Ika last but not the least…oka amma tana koduku daggara tisukunna promise athadini ekkada varaku tiskeltundi anedi KGF story. Mass elements tho KGF ni oka mass entertainer anocchu and also mother sentiment unna emotional movie anocchu. The way Prashanth Neel blends the both Mass Elevations & Mother sentiment is top notch assala.