Pace.. Pace.. Pace!. I don't like. I avoid.. But.. Pace likes me!
Everything you need to know about the current sensation Umran Mailk.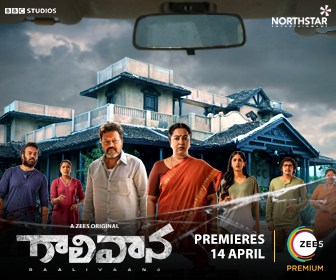 1.Umran's family belongs to Sunjwan-a village situated on the outskirts of the Jammu city. And his father, Abdul Rashid sells vegetables and fruits at Sheedhi Chowk in the heart of Jammu city.
2. Umran Malik didn't have any idea of professional cricket till as late as 2017.
Abdul Samad, his present SRH teammate, is the one who changed Umran Malik's life forever. One day, Samad took Umran Malik to the Maulana Azad Cricket Stadium in Jammu. Then, Abdul requested his coach, Randhir Manhaas to have a look at his friend, who had already made a name for himself in the Jammu tennis ball circuit. Manhas asked him to bowl and was taken back by his pace. Impressed by his pace, Randhir Manhas asked him to come to the practice everyday.
3. But Umran Malik lacked discipline, he skipped the practice regularly. And the coach Manhas was completely upset about it.
4. The words that changed Umran Malik's life forever
"You can't blame him, as even he didn't know about his potential. One day I told him 'Umran, you can play for India.' For 10-15 seconds, he looked at me and started laughing. He replied, 'Sir, are you serious.' I gave him a firm look and didn't say a word. He never missed a training session from then onwards."
– Umran Malik's coach Randhir Manhaas
5. Umran borrowed spike-shoes from a friend and went for the U19 trials in Jammu and he was selected to play for the J&K team. He got to play only one match in the tournament and that game too was washed out. And the following year, Umran Malik was rejected at the U-23 trials.
6. Umran Malik's life turned during the 2019-20 Ranji Trophy season. Assam's coach Ajay Ratra, former Indian wicketkeeper, asked for some net bowlers, Umran Malik took up that role and bowled the most violent four balls before Ajay Ratra stopped him from bowling. Ratra was scared that Umran might end up injuring some of his team batsmen.
Ajay Ratra, surprised when he found that Umran Malik was not in the Jammu & Kashmir team and he is only there for bowling in the nets, Ratra had a word with J&K captain, coaching staff.
Ajay Ratra about Umran Malik, "" I was a bit surprised that he was not part of the J&K team. The kind of bounce he was generating was truly amazing."
7. Umran made his debut in T20 cricket for Jammu and Kashmir in the Syed Mushtaq Ali Trophy. And he made his debut in List A cricket, playing for the team of Jammu and Kashmir in the Vijay Hazare tournament.
8. At the IPL 2021, Malik was a net bowler for the Sunrisers Hyderabad team and he replaced Natarajan, who was out due to Covid-19.
9. On 3 October 2021, he made his debut in the IPL, against Kolkata Knight Riders. He gained attention during the match between Sunrisers Hyderabad and Royal Challengers Bangalore, when he bowled five balls in a row at more than 150 kmph.
10. He had an off-season in IPL 2021, people calling him pace without direction. But SRH retained him in the IPL 2022 auction, surprising everyone.
11. Under Dale Steyn, Umran Malik has become more lethal and brutal, we can clearly see his improvement in this IPL 2022 season so far.
12. All the best Umran Malik, Violence is seeing Umran Malik's bowling lethal bouncers.