From Making Fan Made Edits To Becoming The Editor Of KGF 2
What a journey! W.O.W
Ujwal Kulkarni, the editor of KGF 2, and he is just 19-year-old.
Yes, meeru vinnadhi correct ye, aa abbayiki just 19 years ye, 19 years ke the biggest Indian masala movie ki editing cheyyadam endi saami asalu!!!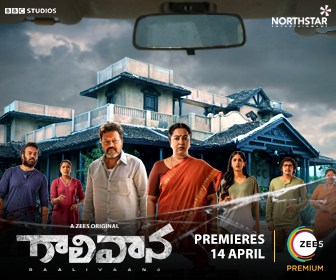 Ujwal mana andari laane fan made edits chestu undevaadu and short films ki kuda editing chesevaadu, and particular ga Ujwal KGF 1 meedha chesina edits ki Ujwal ki manchi craze vachindi appatlo.
Some of the video edits by Ujwal Kulkarni
How Ujwal reached Prashanth Neel?
Idigo ee video edit ye Ujwal Kulkarni life ni maarchesindi.
Prashanth Neel wife, Likhitha ee KGF fan made edit ni Prashanth Neel ki chupinchindi, anthe heavily impress aina Prashanth Neel aa pillodini contact ayyi oka interview conduct chesi KGF 2 team lo ki tisukunnaru. And 3 years paatu intense training ayyadu Ujwal Kulkarni editing lo, Prashanth Neel trained this kid for 3 years to edit the monster KGF 2.
Yash about this young kid, "One of our editors is a small kid. His name is Ujwal. I saw him in a picture where he was celebrating the release of KGF: Chapter 1 by cutting a cake. The picture was from a theater and I asked Ujwal if it was him. And the boy said yes."
Adi matter uu, aa abbayi Yash ki die-hard fan, and KGF 1 time ki aa abbayi fan made edits chesukuntu mana laa full racha racha ga undevaadu, kaani aa edits ye aa pilladi life ni change chesesai. So don't lose hope, oppurtuntiy and luck can knock your door at any time, all we have to do is immerse ourselves in work with utmost sincerity.
All the best Ujwal Kulkarni for many more films that you're going to edit. And special mention to that car chase sequence and parliament scene sequence edits in the KGF 2 movie.