KGF 2, CEO of Indian box-office. Release mundhu advance bookings daggara start aina records veta inka aagaledhu. Day 1 kallu chedire records set chesindi, cinema ki pettina budget first day ne huge margin tho collect chesi mental mass ruchi chupinchindi. Entire world is in KGF mania right now.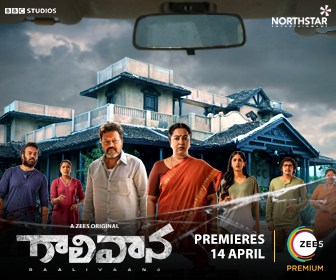 Monna RRR, ippudu KGF entire prapanchanni dunnestunnaru kadhayya…
Here, we present to you all the earth shattering records set by KGF 2 so far
1. K.G.F: Chapter 2 crossed 1,000 Show count mark in BENGALURU region on Day 1 (BMS + paytm + counter). Becomes the first ever Film to cross 1K shows Bengaluru city.
2. K.G.F: Chapter 2 HYDERABAD: K.G.F 2 becomes the second movie to cross ₹7Cr+ Advance booking Gross in Hyderabad city for the first day after RRR (10.80 Crs)
3. K.G.F: Chapter 2 BENGALURU City Day 1 surpasses ₹9cr Gross in Advance Bookings… ALL TIME BENGALURU CITY RECORD..
4. K.G.F: Chapter 2 CHENNAI: Total Shows SOLD OUT (Day 1) in Chennai city alone. Record Numbers for a Non Tamil Hero
5. K.G.F: Chapter 2, 40 lakhs tickets sold only through BMS & PAYTM
6. The movie was released over 10,000 screens worldwide on Thursday, which was the biggest release ever for a Kannada film.
6. K.G.F: Chapter 2, BENGALURU: Day 1 Gross at Bengaluru's Urvashi single screen is ₹ 43,52,300/ An all time record.
7. K.G.F: Chapter 2 is now a MILLION DOLLAR film in USA. First Kannada film to achieve this herculean feat.
8. The KGF 2 Hindi version of the film has become the biggest opener in India, collecting ₹ 53.95 crore on Day 1 surpassing Baahubali 2, War & Thugs of Hindustan
9. KGF 2 also crossed the lifetime earning of KGF 1 with a single-day earning. The Hindi version of KGF's first part had earned ₹44.09 cr at the box office after its release in December 2018. The second part had sold tickets worth ₹20 crore even before its release, which is higher than the release day earnings of all Hindi films released since the pandemic hit.
10. KGF 2 has also created a new record in Tamil Nadu for having the most number of special shows scheduled between 12:01 am to 7:59 am from Day 2 to Day 4 of the opening weekend. The Tamil version got almost 350 screens in the state on its opening day, but extra shows had to be added at midnight and early morning due to increasing demand.
11. The film has also broken records in Kerala, becoming the first movie in the state's box office history to breach the ₹7 cr daily gross mark. It earned ₹ 7.48 cr on its opening day in Kerala.
12. K.G.F: Chapter 2, Karnataka DAY 1 GROSS – 35CR / ALL TIME RECORD
13. K.G.F: Chapter 2 is the
highest collected (Day 1) movie in: Karnataka, Kerala, & North India.
14. The movie has earned gross of ₹134.50 cr in India & & ₹159.5 cr gross Worldwide on Day 1 of its release.
15. Only 2 Indian movies achieved Day 1 All-time record in almost all states
K.G.F Chapter:2 – 26/29 states Day 1 All-time record
Baahubali 2 – 27/29 states Day 1 All-time record