Contributed by: Maryam
A tablet, which enables us to perform the functions of both a mobile phone and a laptop, is one of the smartest products now on the market. The back-to-school season is well underway, so parents and kids will be seeking for mobile computing devices that can handle the most common educational workloads and have the battery life to survive through an entire day of classes. The best tablets can help students with their coursework, research, and video conferencing with their teachers and peers, yet laptops continue to be the most popular device for children going back to school. Here is a list of the top 10 most affordable tablets for children.
1. Lenovo Tab M10 HD Tablet:
Price- 9,999
The Lenovo tab is bright and sparkling and comes with Wi-Fi, 2 GB RAM, and 32 GB of internal capacity. It has a 10.1-inch screen, strong performance, and an immersive media experience. Face recognition login is enabled, and the kids' mode enhances the family atmosphere. Performance quality is maintained by the 2.0 GHz Qualcomm Snapdragon CPU and Android Pie OS. Any user from the current generation will find the Dolby Audio and expandable storage of up to 256 GB to be the ideal combination. Better picture quality is also guaranteed by the 4,850 mAh battery, 5 MP primary cameras (autofocus), and 2 MP front cameras, while a 1-year manufacturer warranty removes any uncertainty regarding the company's assurance.
2. Lenovo Tab M8 HD Tablet:
Price- 8,999
One of the top tablets in town is the 8-inch tablet with a 2 GB RAM and 32 GB storage capacity and Wi-Fi connectivity. The 128 GB of extendable storage is a bonus, and the Quad-Core processor's up to 12 hours of battery life is a great deal. Android 9 Pie OS supports the Dolby Audio tuned speaker and screen to visual ratio of 82%. The approved display reduces blue light, making it easier for families to watch for extended periods of time without experiencing many eye problems. The tablet is powered by a 5000-mAh lithium-ion polymer battery and costs INR 8,999, making it one of the top tablets in India below 10,000.
3. Lenovo Tab M8 HD Tablet:
Price- 7,999
Additionally, Lenovo provides a 7-inch LED display with 32 GB of internal memory in Onyx Black, which is regarded as a characteristic colour. It features 4G cellular technology, expandable memory of up to 128 GB, a 2 MP primary camera, and a front camera. A 1.3 GHz Mediatek MT8765 Quad-Core processor powers the device. A travel adapter, USB cable, user manual, and warranty card are all included in the box. The product comes with a one-year, no-questions-asked warranty. It requires one of the included lithium polymer batteries, which have a 4.9 watt-hour capacity and allow for a lengthy battery life. At INR 7,999, it is one of the most affordable tablets with 4 GB of RAM.
4. Panasonic Tab 8 HD Tablet:
Price- 9,999
This tablet, made by Panasonic, has a 32 GB internal memory storage capacity, Wi-Fi connectivity, and a 4G connection. Its large 8 MP primary camera with LED light and 5 MP front camera is one of its distinctive characteristics. The internal memory of 32 GB and the 3 GB RAM may both be expanded to 512 GB. Along with dual Nano-SIM support and 4G connectivity, the tablet also has an Android 9.0 Pie operating system and a 5100 mAh battery. The tablet with an octa-core processor is one of the best in India and is priced competitively at INR 9,999.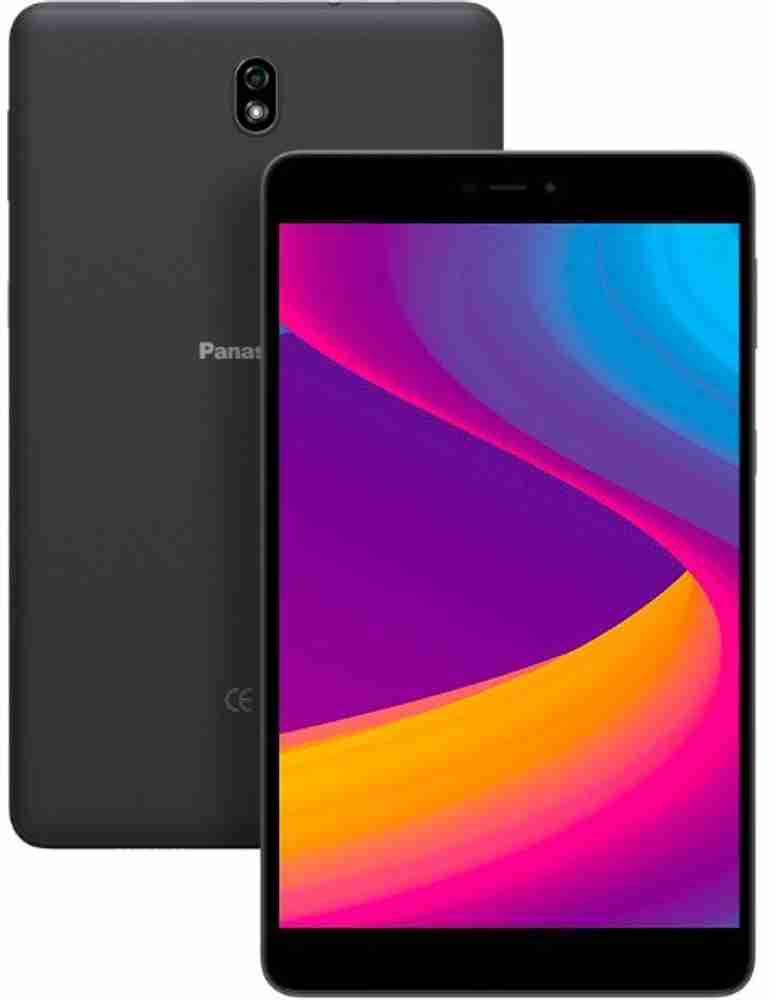 5. TCL Tab 10s:
Price- 10,000
The TCL tab has an excellent visual experience thanks to its brilliant 10.1″ IPS display, Wi-Fi Display, and Passive Pen. Outstanding performance is provided by the Helio P22 Octacore 2.0Ghz CPU. Long-term use is guaranteed by the IP52 construction's resistance to water and dust. Its huge 8000mAh battery may be quickly charged with any 18 W charger and lasts all day. Your other devices can be powered via reverse charging as well. Whether you're a professional artist or a casual doodler, TCL TAB 10s gives you the tools to realise your creative ideas. You may sketch as swiftly as your imagination will allow with a smooth-drawing T-Pen that boasts ultra-low latency for a realistic in-hand feel and fluidity.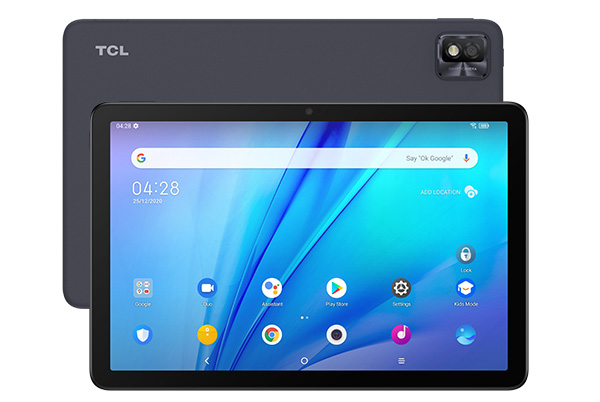 6. Alcatel TKEE MAX Tablet:
Price- 9,999
A 32 GB tablet from Alcatel comes with Wi-Fi connectivity and a 10.1-inch LCD screen running the Android 10 operating system. It is available in the hue Mint Green. Even after hours of watching, the eyes are protected by its sturdy and secure construction. A 4080 mAh powerful battery powers the Voice Assistant-capable gadget, which boasts a 2 MP front and rear camera. It will operate for 4 hours nonstop with the most audio and video turned on, offering decent battery backup. The product has a 1-year manufacturer warranty, while the other in-box accessories have a 6-month warranty. It has a 1.28 GHz processor and 2 GB of working RAM.